EmailWritr – Few things offer higher ROI than email marketing or absolutely slamming that impulse funnel cake purchase all by yourself. ("Funny how the holiday spirit always feels like indigestion.")
But you're probably missing out on the full potential of email if you don't know how to compose the perfect message or don't have any copywriters on your team.
Need a way to grow profits from email marketing without any copywriting experience or a team of email experts?
Meet EmailWritr.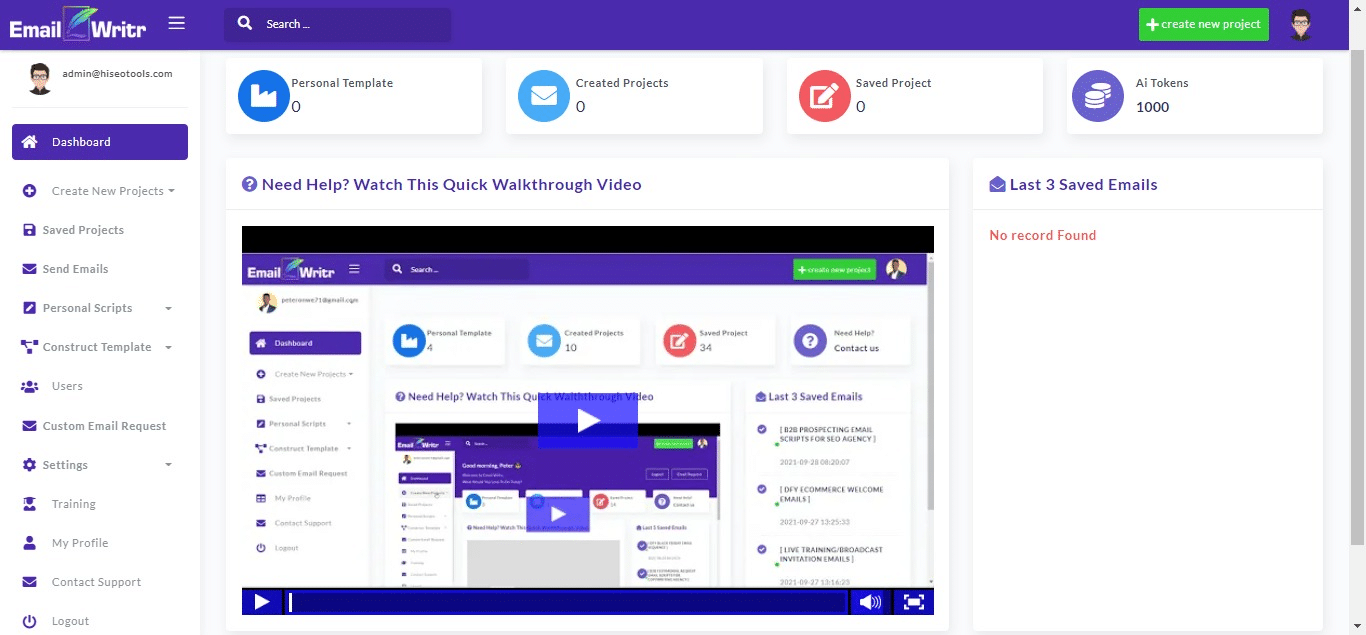 Create High Converting Email Sequences With Few Clicks Of The Mouse. Email marketing is the best way to generate sales. According to the DMA, it has an ROI of 4,300%.
This software will allow you to create high-converting emails just by answering a few questions about your products/services.
Emailwritr Features:
Just tell the software about what you want to promote, and it will do the rest.
You'll also get access to 1,357+ fill-in-the-blank email templates you can customize and use in your business.
Create unlimited follow-up email sequence across 24+ industries/niches
Create Unlimited Custom Email Sequence
Swipe 1523+ Done For You Email Templates
Create Emails Across Different Industries/Niches
Create All Email Types
Construct Your Own Reusable Email Template
Addition of New Industries/ Niches and Their Email Types
I will add you to my team account. still, you will have a private account with your own email and password.
Premium Plan Official Price: $29/Month
Official Pricing page: https://emailwritr.com/#pricing
What You Will Get?​
Emailwritr Lifetime Premium plan
Payment Will Be one-time and you will have lifelong access.
It's a one-time payment, You will have lifelong access until the company close ( As claimed by the company )
Delivery Time:
Max 24 hours
Refund Policy​
Refund only if i failed to deliver the product.​