Canva Education is a free graphic design platform that allows you to easily create invitations, business cards, flyers, lesson plans, Zoom backgrounds, and more using professionally designed templates.
This isn't a normal Canva education account. It has many more features than a normal Canva EDU.

Accounts give you the ability to set permissions.
This means that you can even remove your normal administrator.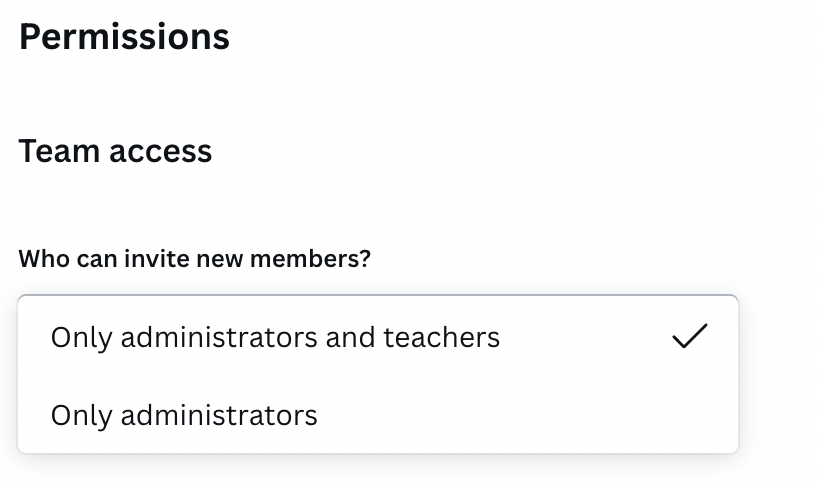 There is another advantage: Members can request you to join the team directly.
This account has all the same features as an enterprise account. (Source: Canva)
Benefit of having Canva Edu School Owner Account:
Add Administrator
Add Teachers
Add Students
Create own Workspace
Assign roles
What You Will Get?​
Canva EDU School/district account ( Private account, Own email, Own name, Own Password )
You can even upload your own photos and add them to Canva's templates using a drag and drop interface. It's like having a basic version of Photoshop that's free and doesn't require extensive photo editing knowledge to use. Here's everything you need to know about using Canva.
All Pro features are included in Canva Education, but it is much more than that! With Canva for Education, you get dedicated features for educators, such as a class/school space to share work and assignments, 1000s of high quality educational templates, LMS integrations, and more.
All Canva Pro features are included in Canva for Education
Create workspace, add admins to School, teachers & students to class
Own Brand Kit
Millions of premium images
The account will work as long as canva offers it. [Lifetime]
 Premium fonts, graphics, videos and animations
 Remove the background from an image in a click
 Upload school logos and fonts
 Add Bitmoji and gifs to personalize your work
 Add students to your team
 And many more pro features
Canva for Education has all the power of Canva Pro and much more!
Choose from thousands of ready-to-use educational templates for any subject, grade, or topic.
Create engaging lessons and activities using copyright-free images, fonts, videos, animations, and editing features.
Reach and motivate students wherever they are. Share, review, and give feedback on their work in real-time.
Deliver fun and impactful feedback by adding text or visual sticker comments.
Easily integrate with all your go-to classroom tools – Canvas, Schoology, D2L, Moodle, Blackboard, Google Classroom, and Microsoft Teams.
Click to learn more about Canva for Education.
What You Will Get?​
Canva Edu School owner account ( Private account, Own email, Own name, Own Password )
Delivery Time​
24 hours max!
Refund Policy​
No warranty and guarantee for the private account also no refund possible.
Account will work as long as canva offering it.
NOTE: It's a private account no refund or returns possible if any features or benefits are changed by Canva. I am not responsible for that.